AWS Customer Use Case Whiz.AI
About Whiz.AI
Whiz.AI develops an augmented consumer analytics platform to deliver insights directly into the hands of business users empowering decision makers to drive more informed and faster business decisions at a lower cost.
The Challenge
A monolith application running all services on a single node needs to modernize for high availability and performance targets.
The Solution
Migrate the application to Amazon Elastic Kubernetes Service (EKS) and Amazon RDS for PostgreSQL following the high level solution diagram below: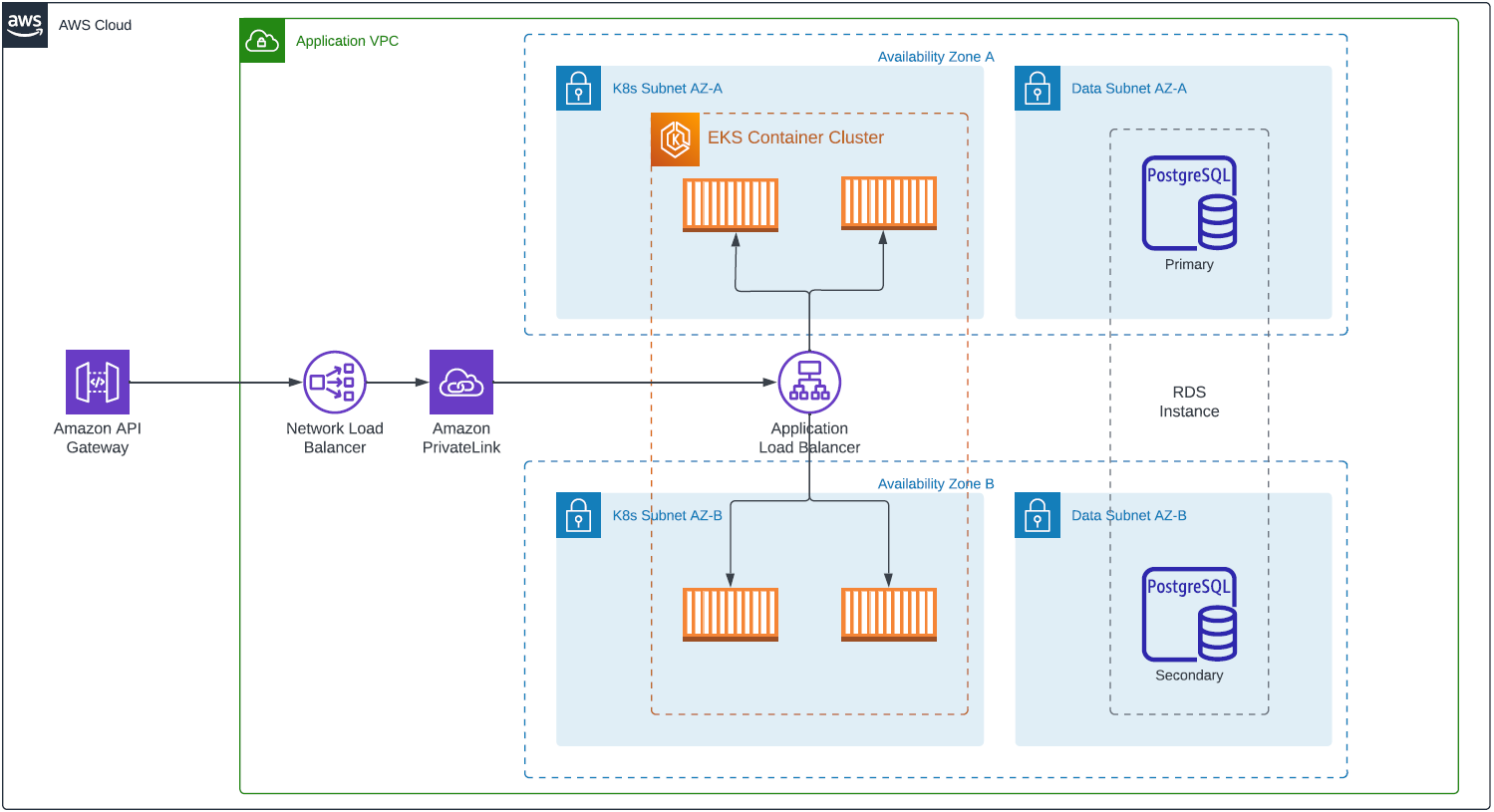 All services deployed using terraform and Jenkins CI/CD pipeline with AWS CloudTrail enabled.
The Benefits
A scalable, secure, repeatable, highly available solution for the application and database. With the application previously being containerized it also had the least impact on the application teams.
About KansoCloud
We are a cloud technology services consulting firm focused on accelerating our customers' "Cloud-Native Transformation Journey". Our primary goal is to simplify our customers' cloud journey by eliminating clutter while untapping the "Cloud-Native Potential" of their applications. We specialize in accelerated delivery of DevSecOps automation using "No-Code / Low-Code" platforms. We currently have locations in Herndon, VA (US), Hyderabad, Pune & Udaipur (India) while supporting customers globally.